20 August Activities to Keep Your Kids Active
Looking for some fun end-of-summer activities for kids? Sunny days, ice cream, swimming…August is the perfect time for ...
---
Looking for some fun end-of-summer activities for kids? Sunny days, ice cream, swimming…August is the perfect time for making awesome childhood memories. And with all that free time to fill, you're going to want to have plenty of engaging summer ideas for kids when they invariably say "I'm bored." The majority of these ideas focus on frugal, easy to set up activities that will keep children from staring at a screen for hours and instead engage critical thinking and creativity. Check out some of our fun ideas below!
Enjoy the Great Outdoors

1. Plan a Bike Parade. Help your kids to decorate their bicycles with streamers, stickers, flags, then let them cruise around the neighborhood to show off their creations.

2. How about a bubbly ball pit for kids! They're a blast, and bubbles make them even better in this kiddie pool idea.

3. No campground? Pitch a tent in your backyard and spend an evening under the stars. This free summer activity has one major benefit over normal camping: There's a bathroom right in the house!


Explore Nature with These Fun Summer Activities

4. Plant flowers or vegetables. The summer is the best time to teach your kids how to garden! Plant them in a flower bed or in a pot by your home. They can water them every day and watch them grow and bloom!

5. Get your kids a magnifying glass and send them out on a bug hunt! Have them create a journal as they go along. There is an abundance of insects all around. Add an educational aspect and go to the library and borrow a book about insects.

6. Dig for fossils. You'll have to prepare, but the memories your kids will have will be forever. Bury various items in your backyard or in soil-filled boxes and have children discover different items! Pair this activity with a trip to a natural history museum or reading about what archeologists do.
7. Plant a butterfly garden. There are over 750 types of species of butterflies, and you can attract several varieties to your garden with these. A list of certain flowers to begin will feed the attraction, as well as an organic one. Anything relating to nature is a great summer activity that kids can learn and enjoy!

8. Create a treasure hunt. You can perform this on your property or around town. Create a photo scavenger hunt where the kids need to take photos either with their phones or disposable cameras of the items on the list. Examples might include: Take a picture of a yellow flower, a station wagon, or a bird.

9. Need a new family board game? How about turning your deck into a giant board game. With squares including fun activities. This giant game will be an absolute hit. And the best part? Clean-up time takes less than five minutes! Click the link for ideas for creating your own deck game.

10. Go outdoors and fly a kite this summer by following this fun tutorial. They're easy to construct with construction paper, sticks, string, and a bit of tape, this cool mini kite can be created in 10 minutes, yet brings an afternoon of high-flying fun.

11. Build an obstacle course in the backyard using inexpensive pool noodles from the dollar store and lawn furniture. You can pretend to be on American Ninja Warrior and see how fast the kids can get through the course.

12. Have a water gun race. Punch a hole in the bottom of a few plastic cups and thread string through each one. Tie the ends of the yarn to a starting point and an endpoint. Use water pistols to squirt water into the cups so they race along the string. The first cup to the end is the winner!
Rainy Day Summer Activities

13. Go to the library and borrow a book about folding paper airplanes (There are many ways to fold a plane!). Make a few planes and have a competition to see which design will fly the furthest (or highest, and the most loops).

14. Play and explore with ice! Do these ice experiments!

15. Buy a cheap piece of clothing for kids. Preferably white, get some textile paints or markers and let them design their own clothes.

16. Make your own ice cream. Have the children come up with a name and add fun ingredients. If you don't have an ice cream machine there are ways you can make delicious ice cream!

17. Play balloon tennis. Gather a balloon, paper plates, and paint sticks and you are all set. Affix the sticks to the plates to make the paddles and the balloon will be the ball. This is a great activity that works indoors or outdoors.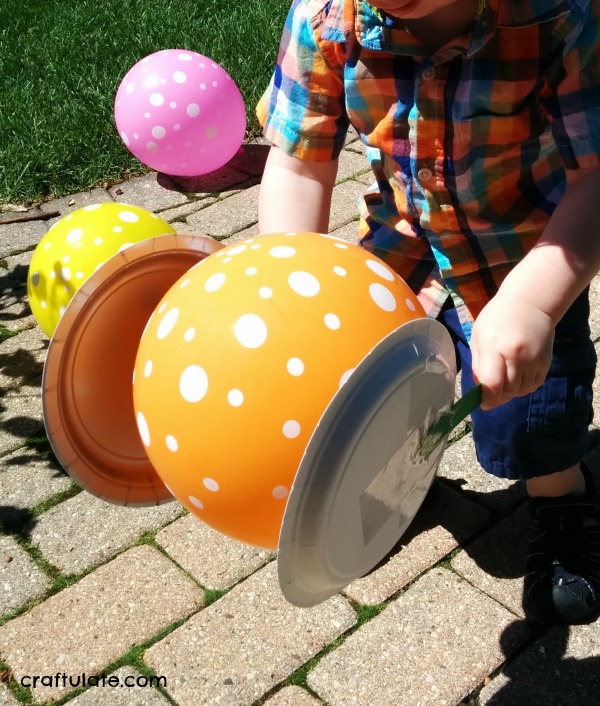 Creative and Art-Centered Summer Activities

18. Start a summer photo diary! Have the kids take a photo of something every day, print the photo, and put it in an album along with a few notes about that photo.


19. Make a time capsule and bury it. Just make sure you make a map of where you've buried it in case you want to find it years later!

20. Make a rock mosaic. Collect the rocks (if you don't live in an area with stones you can always find them at gardening stores). Then, make a picture frame by drawing a square with sidewalk chalk. Now let the kids create their masterpieces by using only rocks (you can even paint the rocks to make it easier).
Enjoy that summer fun while we can!
We hope that these activity ideas have given you the inspiration to enjoy the season. Great memories are made spending quality time learning and trying new things together. Engaging in fun, creative play is crucial to childhood development. The world is a bigger place than the classroom or inside the home. Take advantage of the summer season, have fun, and explore the outside world with your kids this summer. You're only young once!